👶Less laundry, more free time!
✔ 24/7 Customer Service
✔ Limited stock, order quickly!
✔ Today FREE UK Delivery
✔ Money-back guarantee
✔ Ordered today, shipped tomorrow!
Special Offer Today: Order 3 for the price of 2 
Stimulate toilet training. Whether you have a boy or girl, your toddler will be more likely to want to test-drive the toilet if she's wearing casual clothes that are easy to take on and off.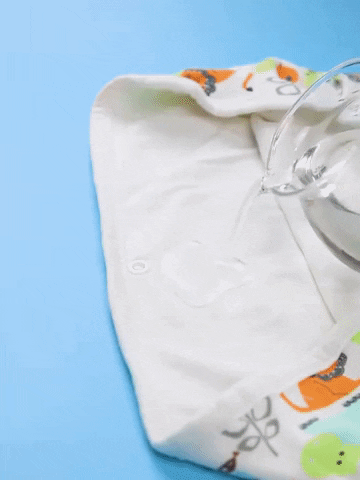 These clothes will keep your little one dry without anyone seeing it! 
At age 2 or 3, little girls are often in the dresses-only stage, so now's the perfect time to let your little princess have her way. It'll make potty training super easy!🥰
💖 Your child can move easily. Outer layer-cotton; Middle layer-100% TPU Waterproof fabric; Inner layer- 95% cotton, 5% polyurethane(Nighttime Anti-Bedwetting Training Skirt which does not interfere with baby movements.
💖 Comfortable, Waterproof, and Absorbent: TPU waterproof layer makes these training pants waterproof and helps to retain a lot of liquid. They are perfect to use in the process of the diaper would move around the leg area leading to multiple accidents each night.
💖Soft and Breathable: 100% cotton fabric, these diaper pants are soft and breathable for the young and delicate skin.

💖More comfort around the belly due to a double-wide elastic band.
💖Button design: Two buttons on the bottom prevent the wipe from popping up while giving babies room to move.
SUPERIOR COMFORT👶
Our advanced diaper booster construction features a fluff-based material, that feels like velvet on the skin and captures moisture before it escapes the diaper.
An ideal choice for even the most sensitive skin types, our baby diaper boosters are highly absorbent and help maintain the ideal conditions so that your baby is dry, comfy, and sleeping throughout the night.

👶 As parents, we know that there are no cuts to the safety of our babies.

Tested by pediatricians, dermatologists, and parents around the world, there's a reason we're the most recommended booster pads by moms and dads!
Join InstaComfy, and treat your children to the best baby care products available.👶

EASY TO CLEAN
Use this as extra protection or to stimulate toilet training. 
Do you want to keep your baby clean and comfy wherever you go? Are you looking for a convenient and high-quality changing pad? Then this InstaComfy children's diaper skirt is everything you've been looking for! 🥰
Free UK Home Delivery
All our orders packaged and shipped within 1-3 business days of ordering.
The tracking number will be emailed to you once the item has shipped.
30 Day Satisfaction Guaranteed
Free return within 15 days
High Quality Guaranteed
Tracked & Insured International Shipping
Easy Returns
24/7 Customer Service
Get this unique Instacomfy Stay Dry Clothing™! It will make your life much easier! *NOT SOLD IN STORES*
We have helped over 3000+ Customers