Get a complete haircut from start to finish, with this professional hair clipper
for that perfect edging, a desired design, or that amazing fade.
The Royal Clipper™ is custom-built with a CARBON STEEL BLADE AND ALL-METAL BODY. The clipper is equipped with an adjustable taper lever for easy blending and fading. This clipper cuts wet and/or dry hair and is perfect for both experienced barbers and stylists and at home use.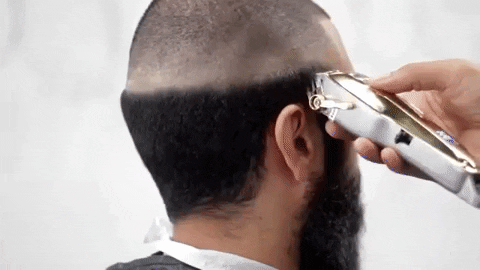 ➔ Royal Clipper™ Is one of the best at the market and preferred by many barbers and hairdressers.
➔ For all hair types:  Carbon steel makes hair clipper's blades sharper, for quick and smooth performance with all types of hair.
➔ Unbeatable efficiency: Never miss a cut with this unique design and ultra-precise carbon steel blades.
➔ Length adjustment lever: The clipper's thumb taper lever on the left side enables easy haircut length adjusting for men (0.1mm to 3.0mm).
➔ High-quality equipment: A combination of the finest quality material and high-end technology results in a perfect design.
No more hairdressing appointments for simple touch-ups, now you can easily do it yourself!
WE TAKE PRIDE IN OUR DESIGN
Traditional clippers found at your local retail store are typically over-priced and built with cheap materials that do not guarantee multiple years of trouble-free use. That is why we are proud of our design and premium materials that will give you ultimate satisfaction through years and years of usage
The Best Reason to get a Royal Clipper™
When it comes to keeping your hair and beard looking nice and neat, instead of making frequent trips to the barber, this reliable clipper will be an indispensable tool for an ultimate cut.
BLACK Fryday SALE 60% DISCOUNT for
12 HOURS.
WHAT'S INCLUDED?
1x Royal Clipper™ 
3mm, 6mm, 9mm, 11mm swap tips
1x USB Charger
1x Storage Box
More reasons to buy the Royal Clipper
Friendly customer service active 24/7 info@instacomfy.com

High Quality Guaranteed

30 days Money-Back guarantee
Order shipping within 24-48 hours